Seedling: A Garden Tracking App
August 29, 2011
Since it's inception about a year ago, I've been working on a new project that has really been a lot of fun. The project is called Seedling and it's a new web app that will let people track the progress of their backyard gardens.
The app lets you log basic milestones like plant yield, height, photos, etc. With that data, the app automatically creates graphs so you can visualize the progress and performance of your fruit and vegetables (or any other type of plant.)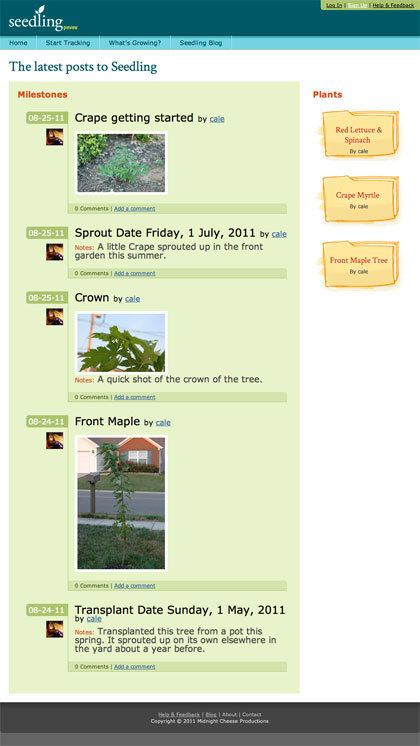 There will also be a social aspect to Seedling. In addition to posting and sharing photos, people can comment on milestones and follow other users.
We're aiming for a soft launch/preview in time for folks to start tracking some of their fall gardens, which means invite emails will be going out soon.
To sign-up for the first launch or to receive more info as we progress, you can get on our email list at http://seedlinglog.com/ We'll also be posting more info on the Seedling blog in the coming weeks.